Selling To Women & Couples

Fast Fatless Facts
On
Negotiating

SPC for Right-Brain Thinkers: Process Control for
Non-Statisticians

Process Reengineering:
The Key to Achieving Breakthrough Success
---
Our History:
Founded in 1990, Roberts & Roberts Associates is a training, presentation, and leadership consulting firm with a proven record for getting results. Here are some organizations who have availed themselves of our services . . .
Our Mission:
Helping individuals achieve their personal and professional goals ...
... helping organizations grow and accelerate profits!
---
---
Roberts & Roberts Associates QR code: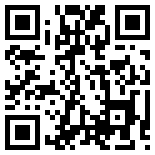 ---
Contact Information
info@R2assoc.com
Updated: December 04, 2018
© Copyright 1997
Too Busy To Think: Cost, Consequences, and Causes of Multitasking Mania
Lon Roberts
Lonnie Roberts
Sharon Roberts
Lonnie Roberts
Cyril High School, Cyril Oklahoma
Fletcher High School, Fletcher Oklahoma
U.S. Navy
U.S.S. Enterprise
U.S.S. Nimitz
Boot Camp Company 406, San Diego
Navy Nuclear Power School, Bainbridge, MD
S3G Prototype
Right Brain Thinkers Are Normal
Right-Brain Thinkers Are Normal
http://www.robertslearning.com
http://www.sellingtowomen.com
http://www.leadability.com
http://www.leadershapeup.com
http://www.lonroberts.com
http://www.multitaskingmania.com
http://www.pneumacenter.org
http://www.robertsandrobertsassociates.com
http://www.sellingtowomenblog.com
http://www.sharonrobertsblog.com
http://www.womendonotgossiptheyadvertise.com
http://www.womendonotgossip.com
http://www.pneumacenter.com Dallas Wedding Officiants
Women Do Not Gossip, They Advertise!?/span>
training_resources.html